"Animal Spirit Guides"
The Shamanic Understanding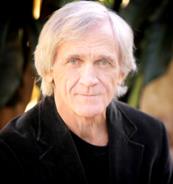 Dr. Steven Farmer
Psychotherapist I Shamanic Practitioner I Author I Hypnotherapist I Teacher I Reiki Master
Discovering Your Animal Spirit Guide
Dr. Steven Farmer is a world-renowned author, teacher, retired psychotherapist, former college professor, shamanic practitioner, Soul Healer and hypnotherapist. He has published several best-selling books. Seven of the nine books shown below are currently available on Amazon Books online and have an impressive average rating of 4.4 out of 5 stars with 650 reviews. He has also produced numerous other therapeutic healing books, CD, children's books and cards as an introduction to animal spirit guides.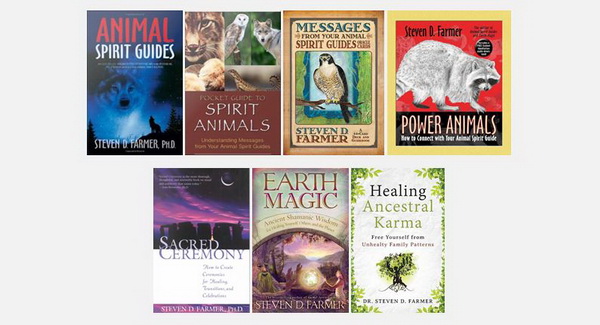 You're also invited to a second event on Thursday evening following the Forum presentation. There, Steven will be conducting a two-hour experiential workshop. "Introduction to the Shamanistic Journey" at For Heaven's Sake New Age Metaphysical Books & Gifts in Northwest Denver near I-70 and Sheridan Blvd.  See below for Dr. Farmer's other Colorado presentations:
 FOR HEAVEN'S SAKE: N/W Denver, CO
http://www.earthmagic.net/event/introduction-shamanic-journey/
http://www.earthmagic.net/event/earth-magic-healing-private-sessions-2/
CELEBRATION METAPHYSICAL CENTER Colorado Springs, CO
http://www.earthmagic.net/event/spirit-animals-messengers-guides-teachers/
HORSENSE EQUINE CENTER Hygiene, CO (on western edge of Longmont)
http://www.earthmagic.net/event/messages-spirits-nature/
http://www.earthmagic.net/event/messages-animal-spirit-guides-4/
____________________________________
Wednesday May 17 at the Paranormal Research Forum Steven will Cover:
• Understanding the benefits of knowing your animal spirit guide
• How to have your spirit guide make itself known to you
• Connecting and working with your personal spirit guide
• Your ongoing relationship with your guide
The shamanic journey is one of the most fundamental skills shamans and shamanic practitioners possess. Through the use of drumming or rattling the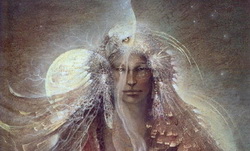 shaman intentionally sends an aspect of a person's soul to travel to an alternate spiritual domain called non-ordinary reality. There they meet up with helping spirits to seek advice for helping an individual, family, or community, returning with guidance, ceremonies, or rituals that are given to them by the spirits.
Indigenous cultures have always understood the brilliance of nature and the innate spirit of all living things from a much deeper awareness than contemporary cultures. Through centuries and millennia of respectful and thoughtful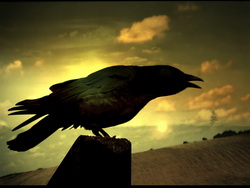 observation the wisest of these cultures have recognized the deep driving force of certain powerful animals and their profound relationships in common with the essence of individual's human make-up. As in the human culture each animal has a very specific role and essential contribution they  bring to the sophisticated and delicate balance of relationships which is necessary for the outcome of the greater healthy experience on this planet.  By learning more about our animal guide we can discover much about ourselves including our strongest traits and those areas to be most sensitive to.  The ancient human cultures have passed this significant knowledge along through spiritual elders and those that have chosen the shamanistic path in life. Within each of us these powerful animal characteristics are deeply embedded codes in the core of our being. Becoming consciously aware of our personal animal guides and their characteristics help us understand ourselves and function from a new in-depth perspective and clarity with much benefit. A talisman or totem of our guide can function as a reminder of our strengths and driving characteristics.

Steven will be sharing methods of discovering our own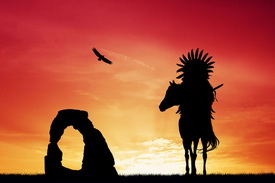 personal power animal spirit guides. They may not be the one you might assume. These personal totems, talisman and symbols become powerful teachers for us reminding us of our innate abilities expressed through these life forms and utilizing them in the most effective manner as we live our lives experiencing and producing in the most powerful and fulfilling manner possible.
As information expands around the world at an ever-increasing rate we now have access to the esoteric information tightly held by the various indigenous cultures of the world.  Over time these valuable insights were often discovered and abused by the self-serving elite of the world. The information and his books/materials will not only be of benefit for greater personal awareness but can be great gifts for kids, grandkids, relatives and friends.  The information shared at this presentation will give you greater clarity and strength about your role and contribution in society reflected from a larger well-balanced environment.
Dr. Farmer and his wife reside in the Oceanside community of Dana Point, California.
"Join us for yet another powerful journey of exploration, personal growth and discovery"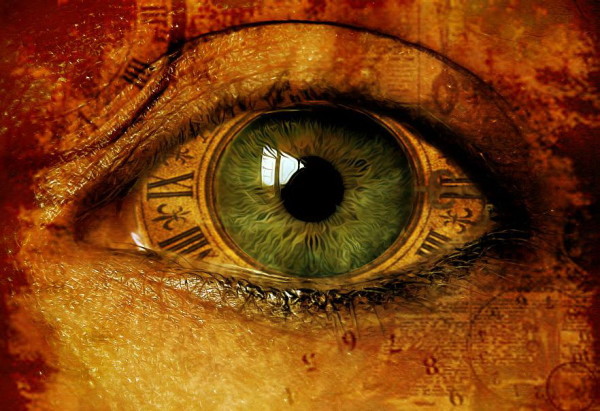 "The World's Largest Monthly Gathering on Any Paranormal Matters"
Next Forum: May 17, 2017
7:00- 9:15 PM Now $7 at Door Open to the Public
Jeffco Fairgrounds Event Center 15200 W. 6th Ave. Golden, CO (SW Corner 6th Ave & Indiana St.)
PRF Founder & Host
Rick Nelson
303 919-6532