Newest Crop Circle Discoveries ~ 2015
August 19, 2015, 7:00PM ~ Event details at end of this post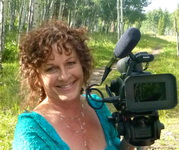 Patty Greer
 Crop Circle Investigator I Researcher I Experiencer I Award Winning Filmmaker I Lecturer
The appearance of crop circles around the world are nowaccelerating at an unprecedented rate. Researchers have been documenting and scientists have been analyzing these, what appear to be, encrypted messages to
how and why it's happening. More importantly are the actual messages being delivered.
In recent decades well over 10,000 crop circles have been reported in 29 countries becoming one of the world's biggest and most significant mysteries. It is believed by many these incredible encoded messages are a foretelling of upcoming human and planetary events that will alter our reality at the most profound level ever known in recorded history.
Although she has spoken for us at the PRF before, she is bringing a lot of new scientific data about Crop Circles this year. Direct from the laboratory of the late William Levengood, as well as from the farm where his seed growth studies were done, Greer shares some staggering data that has been hidden to date. The results of studying the seeds within 'real' (non-
human generated) Crop Circles showed that they produced up to 400% more food and biofuels – as well as up to 75% more nutritional value per plant! This is outstanding for humanity, the planet and our food supply, and will surely be needed once the Monsanto chapter is done.
Another stunning scientific theory of William Levengood was the discovery that Crop Circles initially come out of the Earth in counter rotating spinning vortices! Joined by frequencies of human consciousness and extraterrestrial frequencies on occasion – but not always, the frequencies are perfectly pitched together. Looking like spinning plasma balls of light to the human eye, the plasmas appear to communicate the message in a binary code to each other and lay the formation down in seconds! So the messages appear to be a co-creation of communications between all three; earth, extraterrestrial beings and humanity which is huge news for Crop Circle research!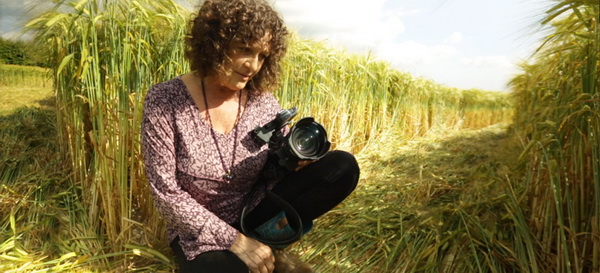 Patty Greer has been a fearless film maker & experiencer in the UK Crop Circles for 9 years. After an out-of-body-experience in a 2007 Crop Circle she produced 6 illuminating UFO movies in record time that won 6 prestigious awards. She's a public speaker in the USA & Canada and has been interviewed on Coast to Coast Radio twice. She answers most Crop Circle questions thoroughly and effortlessly and has laid in more than 100 Crop Circles personally. With Crop Circle communications being documented for more than 200 years, it's surely time we learn to read them & understand the messages!…Her website
Patty will explain how to interpret a number of Crop Circle messages by looking at them with a quiet mind. The math, the geometry, ancient symbols and codes can be clearly recognized in Crop Circle patterns. She will spin a number of formations from a center point exposing advanced propulsion technologies! Spinning the center in the opposite direction allows the mind to see zero point in action. Coded messages in binary, Morse and braille have offered clues and keys of wisdom for decades, but few people were listening. Well that's about to change because humanity is waking up!
Greer's presentation offers more than 125 illuminating images of Crop Circles over the years to explain the consistencies to look for, and the intensity of the blatant wisdom in plain sight in these messages!  She will be presenting much of what will be covered at the August 22, 2015:  Modern Knowledge Tour in Calgary, Canada.
Patty will come equipped with her collection of movies as well as some new crop circle gift items that you might love!
2015 Presentations & Events:
Now: Patty Greer Indiegogo Funding Drive for 2 NEW Movies
May 28-31, 2015 Contact in the Desert in Joshua Tree, California
June 26-28,2015:  Alien Cosmic Expo in Brantford, ON Canada
July 3-5, 2015:  Roswell UFO Festival in Roswell, New Mexico
Coming Up:
August 22, 2015:  Modern Knowledge Tour in Calgary, Canada
January 24-31, 2016:  ConspiraSea Cruise ~ Seminar at Sea
The Universe is Speaking…Are You Listening?…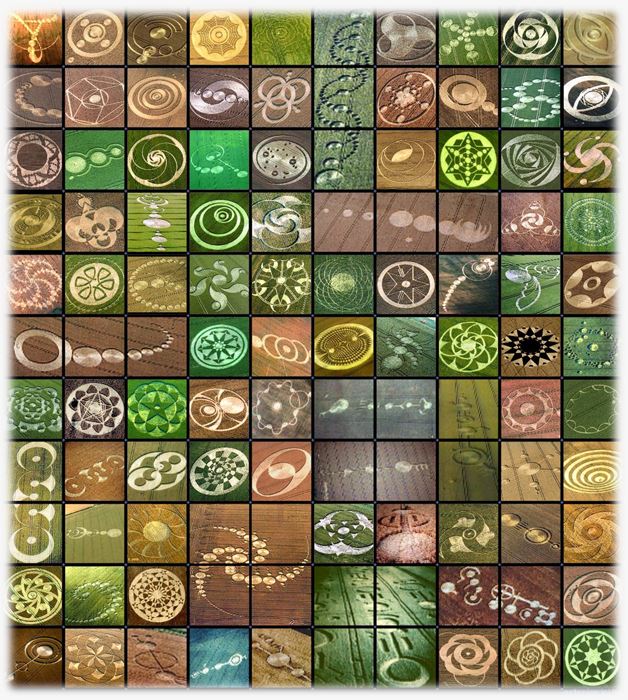 Paranormal Research Forum
"The World's Largest Monthly Gathering on Any Paranormal Matters"  
PRF Monthly Gathering, 3rd Wednesday every month except December
7:00- 9:15 PM
$5 at Door
Open to the Public Jeffco Fairgrounds Event Center
15200 W. 6th Ave. Golden, CO 80401 (Southwest Corner 6th Ave & Indiana St.)
~MAP~
~ founder ~
Rick Nelson 303 919-6532- cell