BREAKING NEWS…
The bizarre Stan Romanek experiences continue………
Posted May 24, 2015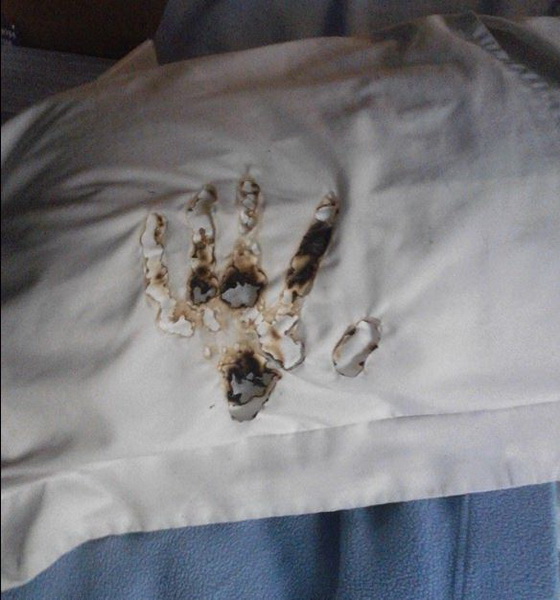 A spurt of supernatural events has escalated in the Romanek's Colorado home the past couple of weeks.  In addition to unexplainable flashes of light, self-activating equipment, dark shadow like humanoid figures being photographed in the home things continue to head in yet another even more perplexing direction.
For those not familiar with Stan Romanek he has been experiencing more than 100 different types of experiences over the course of his life primarily in the past 15 years (much of which appears to be related to UFO or extraterrestrial entities often incorporating covert government operations).  He and his wife Lisa have written 4 books in recent years documenting their surreal journey of unexplainable experiences along with the stress, confusion and frustration of trying to raise a family in a semi-normal environment.
After receiving two pieces of correspondence (see documents below), delivered in a seemingly impossible manner, stating "it's time for Stan and other Starseeds related to their efforts to now become aware of their abilities through meditation" other activity in the home began   Friday evening May 15, 2015.  On Monday May 18th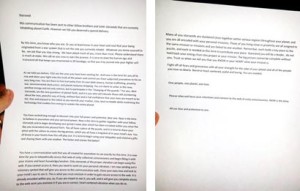 Stan attempted to go into a meditative state using a Holosync Meditation DVD from the Monroe Institute.  After listening to a general instruction DVD he then began listening to the hypnosis DVD placing him into a deep trance.  After about 30 minutes sitting on his bed with his eyes closed, legs crossed with his back to the headboard buffered by a pillow he began going deep into a meditative state.  With a large bed pillow lying over his left leg and left hand facing downward on the pillow, right hand facing palm up on his right leg Stan began to have another of a long list of seemingly unrelated and confusing experiences.
Both his hands felt like they were getting extremely hot to the point where the stinging became unbearable.  He opened his eyes to see that not only were his hands very red but were even blistering.  He rushed to the bathroom to run water over them to cool them off and stop the intense pain.  He had immediately yelled out in shock and pain which alerted his wife Lisa and friend Michael who were in the home.  Back in the bedroom they realized the back of his right hand had left a burn mark on his shorts but his left hand palm was generating so much heat energy it had burned through a couple layers of the pillow cover as shown above.  Upon inspection they saw smoke and noticed the burning smells which included singing the hairs off the back of both hands to just above the wrist.
Still in pain Stan immediately called a very knowledgeable gentleman that befriended him a couple of years ago.   Among the numerous PhDs held by this individual he is also a psychologist that has been deeply involved Top Secret military/government programs dealing with extraterrestrial contact and exceptional children and individuals with, or, the ability to develop, supernatural/psychic powers.
The Dr. suggested he have his temperature taken which Stan and Michael confirmed as slightly above 102 degrees.  He also suggested Stan go outside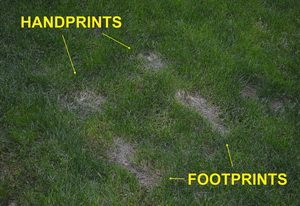 immediately and place both hands and feet on the grass to get grounded and disburse any residual excess heat and energy build-up in his body.  Despite the constant rain for several days the grass began dying shortly after where both feet and hands were placed for only 1-2 minutes which finally allowed the pain in his hands to subside and become bearable.  The Dr. also suggested Stan take his temperature after his grounding which turned out to be 96.7 (close to Stan's normal readings).
__________________________
This report was prepared as documentation of the event by Rick Nelson, founder of the Paranormal Research Forum, and lead investigator in the Romanek experiences for several years now.  Although a number of investigative groups have been documenting Stan's experiences since the year 2000 Rick has been monitoring the longest and has introduced many experts and groups with the equipment and expertise to provide independent investigation and documentation of events.
For the most current updates on the unusual activity related to the Romanek family you can follow Lisa Romanek's Facebook page at https://www.facebook.com/lisa.romanek?fref=ts .