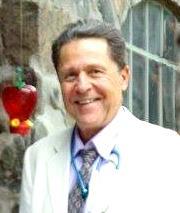 Dr. Jeff Prystupa
Chiropractor l Alternative Medical Specialist l Research Scientist
…see more below
The True Human Reality
Understanding mankind and the universe in more accurate and complete terms
Born and raised in Springfield, MA. Dr. Jeff Prystupa's early apprenticeship was with his Ukrainian father who was a chemist, engineer, inventor/builder and much more giving him a head start at a very early age.  He has both educated and working backgrounds in algaecide water chemistry, tissue culture in human genetics lab at Sloan-Kettering Institute, numerous alternative healing including acupuncture, Ayurveda, biofeedback,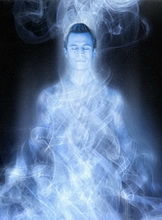 chiropractic, energy therapies, homeopathy, fluoride research, massage, nutrition, osteopathy, physical therapy, rehabilitation, thermography, toxicology, and yoga.  His extensive and diverse background has given him insight above and beyond which individual practitioners are taught in each of these independent disciplines.  This broad awareness has opened doors to new considerations not previously known even to these alternative medical practitioners.
Dr. Prystupa consults with patients through A 2econd Opinion on matters of health and well-being. Available through social media contacts, He is a favorite speaker, instructor, and presenter, both locally in Denver and worldwide. In practice, he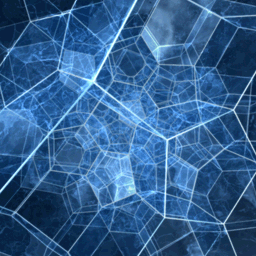 specializes in the 'non-responsive' patient – "If your condition has not responded to traditional medical care or physical therapy, you are invited to consult with him for A 2econd Opinion."
In everyday language and understandable terms Dr. Jeff uses topics like stepping stones. By weaving a common thread of scientific facts, observations, references, evidences, with humor, irony, a pinch of sarcasm, and a double-dose of imagination, a new picture emerges.  He will help attendees grow through and past some former self-limiting beliefs about themselves, their bodies, their be-ing, by beginning at the cell level and ending at the edges of the cosmos.
"An NDE (Near Death Experience) at age 17 blurred the lines between normal and the unfamiliar or unknown.  This event opened doors for him in so many ways.  His excitement about understanding more regarding life, death and other realities then started to take a giant leap.  This event launched him on a new course in life with a greater sense of purpose and an ability to start seeing and knowing things in a way he had never been familiar with before.
It's amazing how little we know about the true world and universe we live in.  Our inaccurate, incomplete and, in many cases, incorrect programming has created great difficulties in our lives and world.  Equally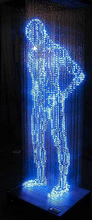 important is how little we know about ourselves including our bodies, health and especially our personal potential and abilities.  With his passionate pursuit of this exciting access to new worlds he has been researching and gathering information to share with others so they too can be discovering the true realities they have been looking for.
This presentation is intended to give you a foundational framework of a more complete and accurate picture of a reality different from what we have been programmed to believe.  While hearing this information it should resonate strongly with what you intuitively know and give you a healthier perspective of what you have been looking for to make sense of a world appearing chaotic and just wrong on so many levels.
The presentation will begin with some new cellular concepts to better understand our bodies and master our personal health and healing.
"Join us for yet another powerful journey of exploration, personal growth and discovery"
Paranormal Research Forum
"The World's Largest Monthly Gathering on Any Paranormal Matters"
PRF Monthly Gathering, 3rd Wednesday every month except December
7:00- 9:15 PM
(please arrive at least 15 min. early to avoid disrupting the presentation)
$5 at door appreciated
Open to the Public
Jeffco Fairgrounds Event Center
15200 W. 6th Ave. Golden, CO 80401
(Southwest Corner 6th Ave & Indiana St.)
~ founder ~
Rick Nelson
303 919-6532- cell