Developing Out of Body Experiences
Through Conscious Awareness
September 16, 2015
(see important event details at bottom of this post)
~Presenter~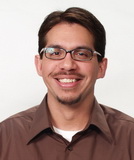 Luis Minero
Out of Body Experiencer l Researcher l International Lecturer l Author
Luis Minero is the current President of the International Academy of Consciousness, IAC (an international research and education based non-profit organization dedicated to the exploration of out-of-body experiences and psychic development). Founded in Portugal this enlightening educational organization has expanded throughout Europe, North and South America.
He graduated with honors in chemistry from Florida International University. Beginning in 1999, he has served as an accomplished educator and in various leadership roles with IAC. He is fluent in 4 languages and has been giving courses on OBEs, paranormal phenomena, and spiritual growth all over Europe and the Americas for nearly 20 years. Luis has been featured in a number of television and radio programs, and interviewed by numerous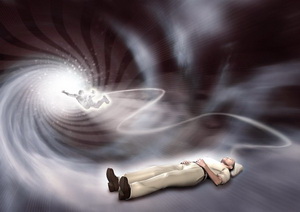 magazines and newspapers of global distribution. You can learn more about the IAC at www.iacworld.org and Luis' book atwww.learnobes.com.
NOTE: Beginning on October 10th and 11th, Luis and his colleagues at the IAC will be offering a practical course in Colorado on the out-of-body experience called the Consciousness Development Program (CDP). This course is designed to provide participants with information for learning to leave the body with control and to take advantage of all the spiritual-development benefits that may come with it. For more information on the CDP, visit the Colorado Classes.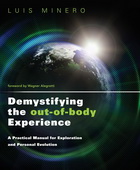 Luis's recent book Demystifying the Out-of-Body Experience: A Practical Manual for Exploration and Personal Evolution has been very well received with high praise and great reviews.
Out-of-Body experiences are known by many labels such as remote viewing, astral travel, astral projection, lucid dreaming and other designations.  The fact is that it's all a process to date we have known little about except in isolated esoteric groups.  The IAC has devoted its focus to the investigation, research, study, analysis and teaching of this most powerful form of self-empowerment.  Intentionally guiding oneself into a predetermined trip through time and space using only conscious awareness opens a grand leap in human evolution.  Imagine the potential.  It's probably impossible to fully envision because of its profound potential for humanity.  This is an opportunity to personally experience and master what most have preferred to only envision and keep as an impressive theory they want to believe in.
Covert government Remote Viewing programs have been around for many decades but have been used effectively for various nefarious political and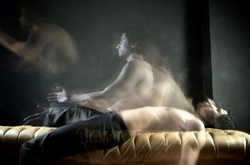 military purposes.  Thanks to the respectful efforts of IAC and others individuals can now begin to discover and develop this process in a more comprehensive and detailed manner that incorporates the ever important ethics and other aspects that relate to the soul's higher level experience.  As it has so often been stated at the Paranormal Research Forum "science and spirituality are one and the same…science is just a very slow process".  This work goes a long way in bridging that gap.  This practical approach to teaching this developing science gives about anyone the ability to transcend the physical constraints we have been programmed to accept while discovering our most valuable questions that feed our soul.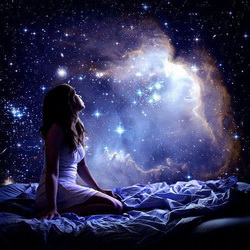 The presentation at the Forum on Wednesday covers a practical introduction and overview from an intelligent and knowledgeable perspective.  Rather than using a vague conceptual belief in this complex esoteric subject it is well advised to rely on the most researched and informed sources providing critical insights in order to experience the most desired results with greater awareness and competency at a deeper level.
Throughout history mystics and other exceptional individuals have functioned as advisors to the powerful elite of their time.  This secret skill had in part given these powerful individuals the ability to impress the masses and dominate or control the masses insuring the longevity of their reign.
Pursuing this knowledge offers a great opportunity and with it great power and personal responsibility.  Again this awareness is a tremendous leap in human spiritual evolution.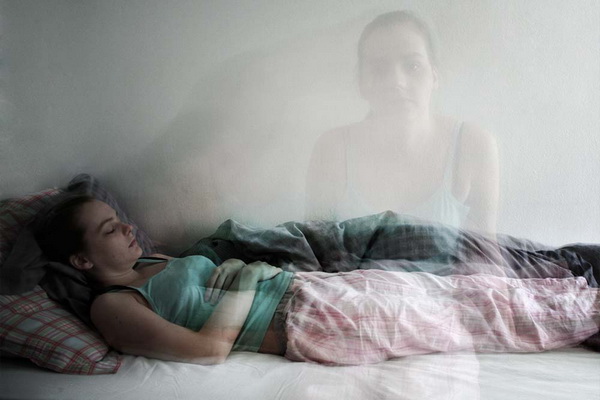 "Join us for another powerful evening of personal exploration and discovery"

Paranormal Research Forum
"The World's Largest Monthly Gathering on Any Paranormal Matters"
PRF Monthly Gathering, 3rd Wednesday every month except December
7:00- 9:15 PM
$5 at Door
Open to the Public Jeffco Fairgrounds Event Center
15200 W. 6th Ave. Golden, CO 80401 (Southwest Corner 6th Ave & Indiana St.)
~MAP~
~ founder ~
Rick Nelson 303 919-6532- cell