"Subtle Energy Discoveries" For Healing & Inter-dimensional Contact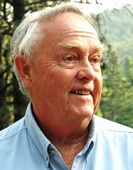 Jack Stucki
Scientist l Healer l Inventor l Teacher
Jack Stucki, RMT, BCIAC, is a scientist and healer. He began his professional career in 1967 as a music therapist. In the late 1960's he taught Group Dynamics in Counseling on the graduate level at Western State College, Gunnison, CO. He was influenced most by the people he served, including severely and profoundly retarded children, and the comatose.
In the 1970's he established one of the earlier pain clinics in the nation. From 1995 through 2006 he was in private practice in Colorado Springs, CO, and continues to be involved in the Merkaba Research and Healing Center, which he co-founded. He was the instructor for a course in Integrative Medicine for the University of Colorado Medical School. He served three terms as President of the Colorado Association for Applied Psychophysiology and Biofeedback. Jack is recipient of the Johann Stoyva Award for outstanding contribution to biofeedback. In 2011, Jack was awarded the prestigious Doug Boyd Wisdom Keeper Award during the annual conference of the International Society for the Study of Subtle Energies and Energy Medicine. Jack had the honor of being one of the Keynote speakers at the 2016 ISSSEEM, International Society for the Study of Subtle Energies & Energy Medicine Conference.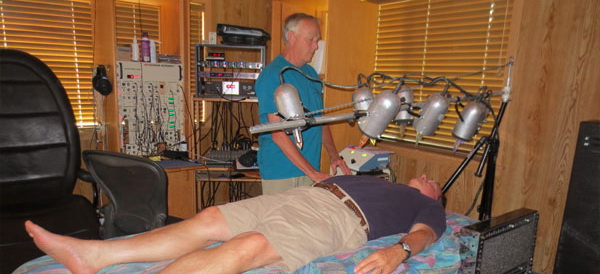 Jack Stucki's interests and work focus on subtle energy technologies. He has recently been researching and using a Bio-Luminator device which interacts between different dimensional realities. This intriguing science fiction sounding comment is however based on more than two decades of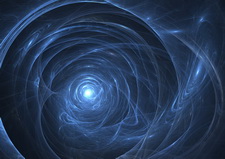 work by Mark Macy and a German team with amazing success in interacting with, and recording, intelligent life forms existing in other dimensional realities including numerous humans that are deceased.
Jack has also been designing and building energy clearing devices, such as Sacred Space Generators and plans to have some available at the Forum. He will cover interactions with some non-earthly beings that have appeared and communicated with him over the past few years, including one who allowed Jack to photograph him.  Polaroid photographs taken of beings from other realms, dimensions or worlds will be included in the presentation.  The talk will also involve his work with the Luminator devices he has developed and worked with in his therapy practice.
"Join us for yet another powerful journey of exploration, personal growth and discovery"
    "The World's Largest Monthly Gathering on Any Paranormal Matters"
Next Forum: January 18, 2017
7:00- 9:15 PM Now $7 at Door Open to the Public
Jeffco Fairgrounds Event Center 15200 W. 6th Ave. Golden, CO (SW Corner 6th Ave & Indiana St.)
PRF Founder & Host
Rick Nelson
303 919-6532