Human Spirits
"The Next World"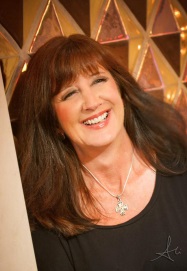 Callea Sherrill
Paranormal Investigator I Spiritual Researcher I Lecturer
Callea "Kal-lee" Sherrill is probably best known for her three-year role as Resident Paranormal Investigator at the legendary Stanley Hotel in Estes Park, Colorado where Stephen King's Book (written after his stay there) and Stanley Kubrick's historically successful movie The Shining was based.  This movie is consistently rated as one of the top 5 films of all time in it's genre in most movie review venues.  While working at the hotel in her highly unique capacity she appeared on numerous TV shows and radio programs,

including the Travel Channel's Ghost Adventures, SyFy's Ghost Hunters Academy and Coast to Coast AM Radio.
Callea grew up in a house with activity which led to her interest in the spirit world and eventually into an active involvement in the study of the paranormal. Over the past 11 years, she has traveled across the country investigating many of the more famous haunted locations. She also gained experience in various types of residential hauntings as a member of ParaFPI, a well-respected and long-standing paranormal investigation team from Colorado.  Many other paranormal investigation groups including Sy-Fy Channel's Ghost Hunters series have conducted investigations documenting some dramatic results defying all rational explanation.
Being struck by lightning twice in her life may have contributed to her connections but her true passion lies with better understanding the spiritual side of our reality. She is fascinated by the apparent connection between quantum physics, spirituality and the paranormal. Her pursuit of the spiritual has led, not to answers, but instead to more questions. In May of 2013, Callea walked almost 500 miles across northern Spain on the Camino de Santiago. It was a spiritual journey that led to many exciting discoveries within.
Callea is in the final stages of writing a book about her experiences and discoveries which she anticipates completing by spring 2016.
_________________________________ 
With scientific instruments, technological device advancements and the ability to share information over the Internet the line between the physical and non-physical worlds is getting faint.  As we peer into and interact through this veil information from the next world is making itself known to us.  Since we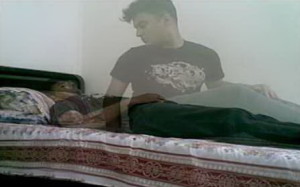 will all, at some point, be moving through this physical/non-physical barrier it becomes very important we start understanding what these revelations can disclose to us.  Our rapidly growing cultural popularity of ghosts, human spirits and the afterlife has spurred great mainstream interest resulting in more investigations, research, money, TV/radio shows, documentaries and mainstream films in recent years inciting curiosity and open conversations about the subject.
As one of the few individuals paid by  mainstream sources to interact with these human spirits Callea has some rare experiences and insights to help us be more familiar with some of the activity and aspects of this netherworld.  These glimpses offer insights and possibilities for humans in this realm and dimension to learn more about the next world including what it's like and what it represents.  It will be one of the most valuable insights and discoveries ever made by mankind.  Those taking the time and interest at this point to pursue life beyond this one will clearly have an advanced awareness that will serve us well.
Tens of thousands of individuals are now sharing their near death experiences (or NDEs) with others as they take a brief step into the next reality then back again.  During our time on earth we are learning more about this amazing reality and discovering more about what it is and what it isn't.
"Join us for yet another powerful journey of exploration, personal growth and discovery"
Paranormal Research Forum
"The World's Largest Monthly Gathering on Any Paranormal Matters"
PRF Monthly Gathering, 3rd Wednesday every month except December
7:00- 9:15 PM
(please arrive at least 15 min. early to avoid disrupting the presentation)
$5 at door appreciated
Open to the Public
Jeffco Fairgrounds Event Center
15200 W. 6th Ave. Golden, CO 80401
(Southwest Corner 6th Ave & Indiana St.)
~ founder ~
Rick Nelson
303 919-6532- cell