"Fifty Shades of Greys"
Evidence of Extraterrestrial Visitation to Wright-Patterson Air Force Base and Beyond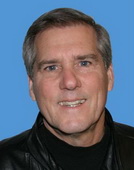 Ray Szymanski
Former D.O.D. Senior Scientist/Engineer I Researcher I Author
Award Winning Author to Make Denver-area Presentation
"Fifty Shades of Greys"
Evidence of Extraterrestrial Visitation to Wright-Patterson Air Force Base and Beyond
Friday, Feb. 24, 2017 at Full Moon Books in Lakewood, CO
~ See more details at very bottom ~
Raymond Szymanski, a former Department of Defense Senior Engineer at Wright-Patterson Air Force Base, will be making a special personal appearance on Friday, February 24, 2017 at the Full Moon Bookstore in Lakewood, CO at 7-9:30PM. The evening's program will include a PowerPoint-backed presentation based upon his personal experiences and research for his new book Fifty Shades of Greys: Evidence of Extraterrestrial Visitation to Wright-Patterson Air Force Base and Beyond, a Q&A session, and a book signing follow.  His 41 year of employment at the Top Secret base inspired him, upon retiring, to travel to some of the most credible well-documented incidents meeting with the key individuals involved to get his personal questions answered that have not been disclosed to the general public.  If you've had questions or difficulty accepting the reality of the UFO/Extraterrestrial phenomenon you won't want to miss this presentation.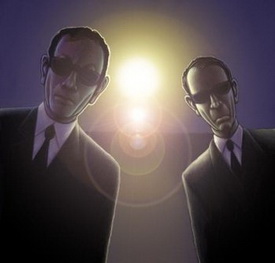 Raymond Szymanski is the leading authority on all things paranormal at Wright-Patterson Air Force Base. His award winning book, Fifty Shades of Greys: Evidence of Extraterrestrial Visitation to Wright-Patterson Air Force Base and Beyond, takes you deep inside the Top Secret base that has been linked to government-recovered aliens and their crashed spacecraft since the 1947 Roswell incident. Think all reported UFOs are a misidentification of the planet Venus? Think that Men in Black don't exist? Think again!!!
Szymanski was a senior scientist/engineer employed by the D.O.D. at Wright-Patterson Air Force Base, the Top Secret Department of Defense installation that has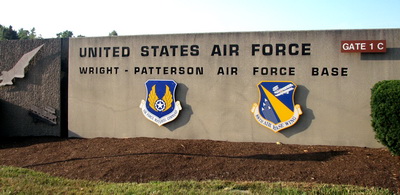 been connected with Unidentified Flying Objects and recovered extraterrestrials since 1947. His prolific scientific career spanned five decades at the base from 1973 until his retirement in 2011.
For many decades movies, TV shows, documentaries serious interviews have covered, and speculated on, this world-altering subject matter at this ominous location.  Szymanski's fast-paced, thought-provoking presentation takes you on his quest as he visits some of the most famous UFO sites, witnesses, experiencers and experts connected to extraterrestrial encounters, including over the fence and behind the vault doors of the famed Wright-Patterson Air Force Base in Dayton, Ohio where wreckage and passengers of the 1947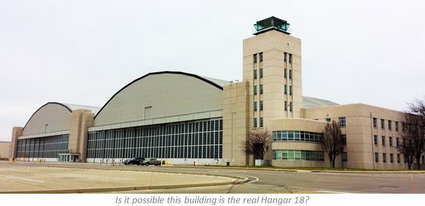 Roswell UFO crash were taken for examination. Throughout the evening's entertaining journey he will describe many laugh-out-loud instances of misadventures that are part of every paranormal investigation, backed by evidence that will be handed to the audience for their inspection and surprise.
This very special 75-minute presentation will also include a deep-inside look at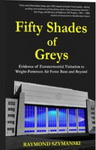 Wright-Patterson's other, not-so-well-known paranormal past, and a telling of Szymanski's most unusual non-ET, paranormal encounter. If you've wondered about, or had doubts about the UFO/Extraterrestrial phenomenon this is one presentation you certainly won't want to miss.
.
.
Join the author after the presentation for questions and answers
at Denny's 6th Ave & Simms/Union Southwest corner.
Presentation sponsored by:

    "The World's Largest Monthly Gathering on Any Paranormal Matters"
Friday February 24, 2017
7:00- 9:15 PM $5 at Door Open to the Public
Arrive early & shop
Full Moon Bookstore 9106 W. 6th Ave, Lakewood, CO
(S/E corner of 6th Avenue and Garrison in the Meadowlark Shopping Center)
PRF Founder & Host
Rick Nelson
303 919-6532