Colorado 28th Annual
UFO CAMP TRIP
Aug. 19, 20 & 21, (Fri., Sat. & Sun) 2016
REGISTRATION FORM – SIGN UP HERE
That's right, a UFO Camp Trip! The majority of people on earth now believe we have, and are, being visited by off planet life forms. For some currently unknown reason the San Luis Valley in South Central Colorado (near the Great Sand Dunes National Monument) has historically had an abundance of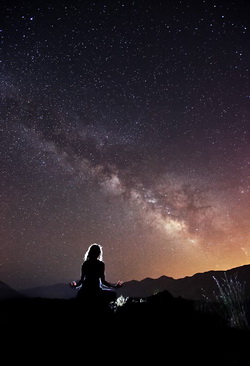 UFO sightings that now appear to be increasing in number
The amount of public interest in this "Big Picture" altering topic is rapidly shifting human perception on most foundational human beliefs. This event is a perfect opportunity to make this a memorable year by breaking out of your demanding routines before you complete yet another mundane summer under your belt as life passes. Make that extra effort to change your routine path of least effort. Life is short so create experiences that enrich us and make the greatest memories. Bring your friends with you to share the memories with later.  The summer is about over…have already had enough fun and enjoyment for the year?
Please mark your calendar to join this group of curious open minded souls as we explore, learn, and share experiences and information about likely the most fascinating topic ever to be exposed to mankind. Based on the previous trips there is an excellent chance you'll get to see a UFO or a fleet of them. Craft are typically seen on the trip both day and night close and far away however most are evening sightings at a distance however the maneuvers typically leave no room for question about being a conventional craft
The atmosphere at the event is very casual and laid back. Participate in what you like and make new friends while catching up with other friends you haven't seen for a while. Get to know the experiences and stories others have to share.  Participate in what you like and make new friends while catching up with other friends you haven't seen for a while. Get to know the experiences and stories others have to share as well as sharing any experiences you may have had. No matter what your thoughts are about this phenomenon it's certain you will discover this event will make a definite impact on your perception of UFO-Extraterrestrial matters. Please forward this information to friends that might be curious about such matters.

Based on most historic and present day information this time is the beginning of an introduction to other worlds, realities and lifeforms beyond the limits of our planet
We'll be covering some of the UFO history of the area, recent UFO activity and helpful understanding of the extraterrestrial reality as it is unfolding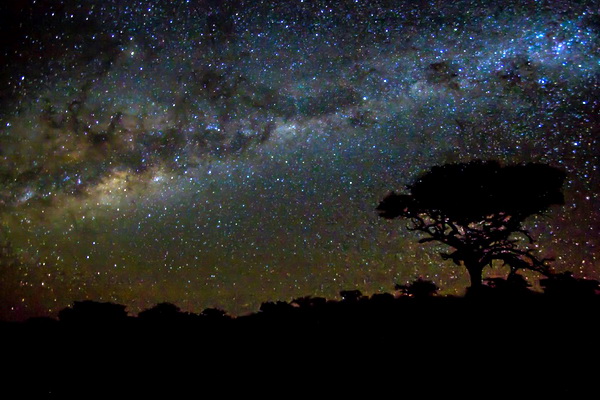 PHONE NUMBERS
Oasis Camp Store             719 378-2222
Sand Dunes Park              719 378-6399
Oasis Lodge                       719 378-2900
Colorado Gators               719 378-2612
Rick Nelson                       303 919-6532 (important matters only)
IMPORTANT INFORMATION
Kids and pets are NOT encouraged on this trip, but not specifically prohibited (please speak with Rick beforehand). We want to do everything practical to create a comfortable atmosphere for everyone without disruption or distraction for an adult crowd. It's important we be considerate and respectful of everyone's experience.  Don't forget to bring clothes for warm and cool temperatures…ya' never know!  Cameras, binoculars folding chairs, firewood (they sell it there too) and lots of water are a good idea.  Leave all your stress along the highway on the trip there because it's a no-stress-zone.  Bring an open mind, a good attitude and you'll have one of the best memories of your life.
Please read all the information posted here to minimize any confusion and provide answers and helpful resources for most of your questions
___________________________________________
SIGN UP TO GO
There is no charge for the event!  Camping is $4 per person per night paid on arrival at the Store (please let them know you're with Rick Nelson's Group #1 campsite or the UFO Group for the special group rate).  Please e-mail Rick Nelson at ExplorerExperience@yahoo.com with your name, other names in your party, nights you'll be staying and you're all set.  Otherwise fill out the short form below to the best of your ability and it's that simple!  If it isn't possible to e-mail call Rick at 303 919-6532.  Worst case scenario …just show up and enjoy yourself!
REGISTRATION FORM – SIGN UP HERE
___________________________________________
REGISTRATION ON SITE
TO ARRANGE YOUR CABIN OR LODGE ACCOMMODATIONS CALL RESPECTIVE NUBERS BELOW: Upon arrival CAMPERS need to check in at camp store to register for camping or cabins and get campsite map (we're in Group Site #1). Those requiring RV facility hook-ups need to call the Camping number below to make reservations. Event Cost FREE…and designed for the benefit of all curious souls looking to understand more about our bigger neighborhood of other worlds, realms and dimensions.
Camping 719-378-2222, $4 per night per person includes showers & restrooms. Please mention you're with the Paranormal Research Forum (or UFO Group with Rick Nelson) GROUP SITE #1 when checking in because this is our GROUP RATE. We will be located at Group Campsite #1. You need to check in at the Oasis Campground Store and pay there. Those requiring RV facility hook-ups need to call this number also 719-378-2222.
Cabins 719-378-2222, very basic- bring your own sheets (limited number of cabins). Lodge 719 378-2900, First come first serve. Limited number of rooms. Please call for availability and prices.
___________________________________________
AREA PARANORMAL HISTORY & MYSTERIOUS PAST
The mystical magical San Luis Valley is home to the Great Sand Dunes National Monument. It's filled with hundreds, if not thousands of reports and stories of bizarre and supernatural events and beings. These reports date back to the 1770s conquistador writings and much earlier Native Americans oral history of activity. It has had numerous books written about its rich history and the thirteen Native American Tribes that inhabited the San Luis Valley. Some of the more prominent books covering paranormal activity include The Mysterious Valley, Enter the Valley and secrets of the Valley written by researcher and paranormal investigator Christopher O'Brien.
___________________________________________
PRESENT DAY PARANORMAL ACTIVITY
The San Luis Valley is well known for about every kind of supernatural and paranormal activity imaginable. Ghosts, apparition, UFOs, extraterrestrial beings, vortexes, portals to the past, Bigfoot sightings, other dimensions and cattle mutilations are only a few of the types of reports coming from credible individuals from all over the world that have visited the Valley. It's also home to the world's only UFO Watchtower (make sure you tell Judy & Stan hello from Rick Nelson).
___________________________________________
GETTING THERE
From Denver west on Hwy 285 the trip is quite scenic passing through or near Baily, Fairplay, left at Buena Vista by Salida, past Villa Grove, left at the stoplight on to Hwy 17, to the UFO Watchtower and Hooper then left 16 miles and left at the "T" intersection to the Oasis Campground (your destination) just before the entrance to the Great Sand Dunes National Monument. The other route is south on I-25 then west at Walsenburg on Hwy. 160 then right on Hwy 150 to the Oasis Campground. The driving trip takes about 3.5 hours on 285 and possibly longer on I-25 (not scenic) depending on rush hour traffic from Denver to Colorado Springs.
___________________________________________
SCHEDULE
There are only three scheduled activities as noted below. Otherwise people visit with each other (old friends and new, Rick Nelson, Stan & Lisa Romanek and other individuals knowledgeable on these matters) enjoy their meals and refreshments (often joining each other's groups), travel to one of the many local fun spots (listed below- Zapata Falls & the Sand Dunes are closest), eat at the Oasis Restaurant (the homemade pies are phenomenal), hiking, get gas & supplies at the Camp store & Restaurant.
Friday Evening at dusk (about 8:15PM)
Gather around the campfire to visit and hear of historic and recent UFO and other paranormal activity in the area
Saturday Morning (10:30AM)
Gather at the main campfire area to hear valuable information regarding UFOs, extraterrestrial beings and more.  Denver's Paranormal Research Forum (The world's largest monthly gathering on any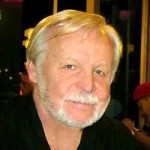 paranormal matters) founder Rick Nelson will share information that will be helpful in our understanding of those intelligent beings that occupy other worlds, realities, realms and dimensions which we commonly refer to as extraterrestrial beings. After nearly 3 decades of investigation, research, exploration and personal experiences he has been exposed to more discoveries than one would imagine which has changed his understanding of time, space, physical and nonphysical life forms and human's role in the grander cosmic process. Questions and discussion will be welcome.  Join this discussion and gain a more complete awareness of this tremendous

Saturday Evening (dusk, about 8:45PM)
Sky watch & great campfire conversations (feel free to bring your musical instruments for campfire songs)
Sunday Morning
No schedule– Have breakfast or coffee at Oasis Restaurant to get to know each other better and compare notes about any previous night's sky watch observations with new friends and see if anyone wants to coordinate schedules to trek to the Sand Dunes, Zapata Falls, Alligator Farm Hot Springs or other fun activities in the areas.
___________________________________________
In addition to any presentations: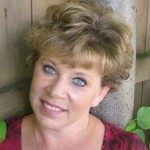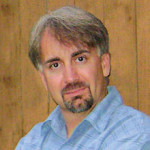 STAN & LISA ROMANEK will also be joining us this weekend to relax and get to know more people interested in the complex topic of Extraterrestrial experiences. Their massive numbers of unexplainable experiences are so diverse and sometimes seemingly unrelated except their many UFO/ET encounters appear to be at the core of their supernatural story.
 Feel free to introduce yourself and get to know more about their ongoing bizarre experiences. After all, this is a casual social/educational outing to bring everyone together so we can share and discover what an amazing universe we live in.
___________________________________________
THE OASIS CAMPGROUND
The wonderfully inexpensive fee of $4 per night per camper (paid at the store on arrival) includes restrooms and showers. Camp store, restaurant and gas pumps are available for your convenience.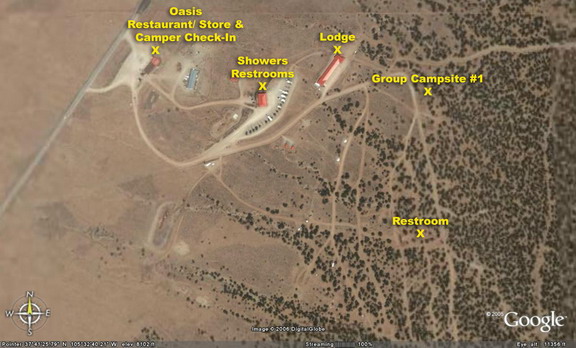 ___________________________________________
AREA ATTRACTIONS & FUN THINGS TO DO
Sand Dunes National Monument (next door to Oasis Campground site)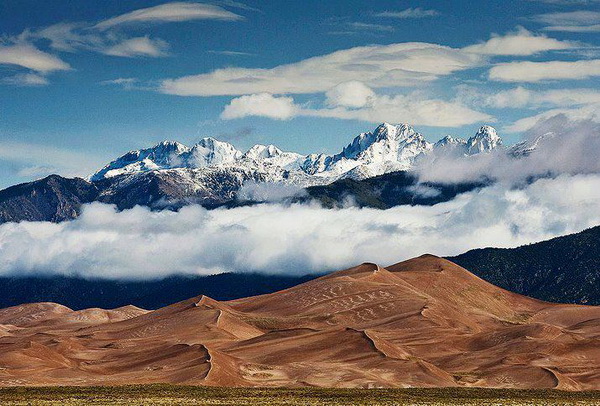 UFO Watchtower (on Hwy 17)
You don't want to miss stopping here at this one-of-a-kind places in the world and visiting Judy Mesoline seeing what little souvenirs or gifts you might find. You can also get an update on some of the most recent UFO activity and some of the most dramatic UFO events noted in the immediate area. It's important to support the Watchtower's work so make sure you do your part and buy at least a couple of items to give your friends at home a smile. The Watchtower is located on the west side of Highway 17 just north of the Great Sand Dunes turnoff. Tell Judy & Stan Rick says Hi! : )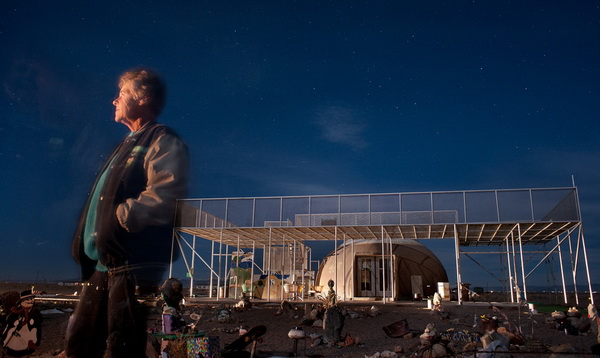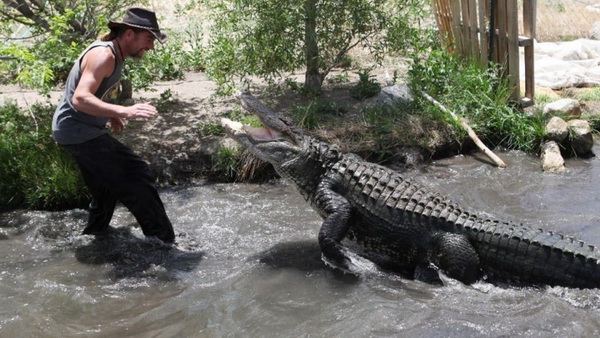 Zapata Falls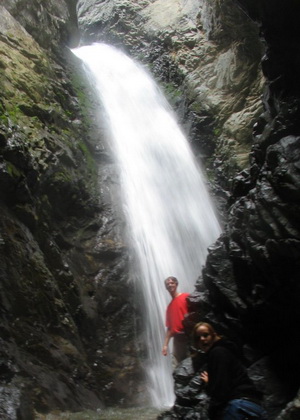 Alamosa National Wildlife Refuge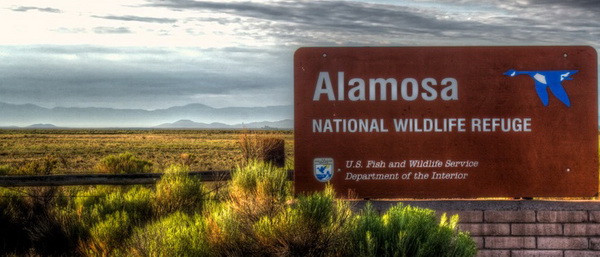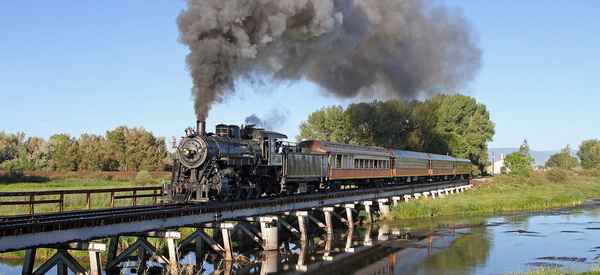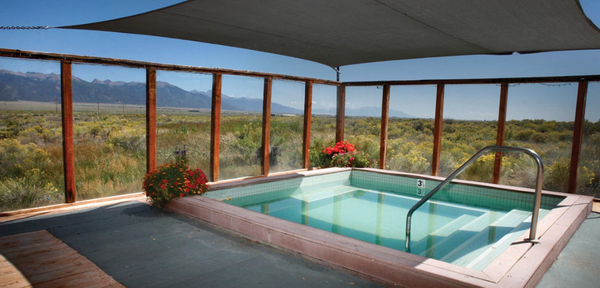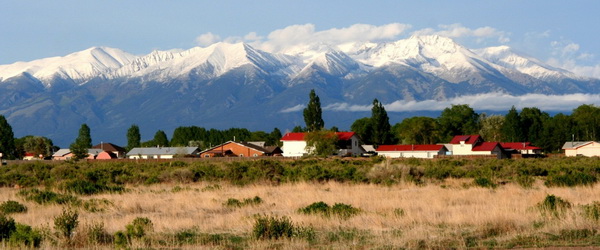 _______________________________________
ROAD TRIP
to the Colorado UFO Camp Trip on Hwy 285 from Denver
Paranormal Research Forum Annual UFO Camp Trip to the Mysterious Valley & Colorado Sand Dunes
© Copyrighted photos 2011 ~ Rick Nelson
Zapata Falls Grotto during a dry year ~ 15 minutes south of Campsite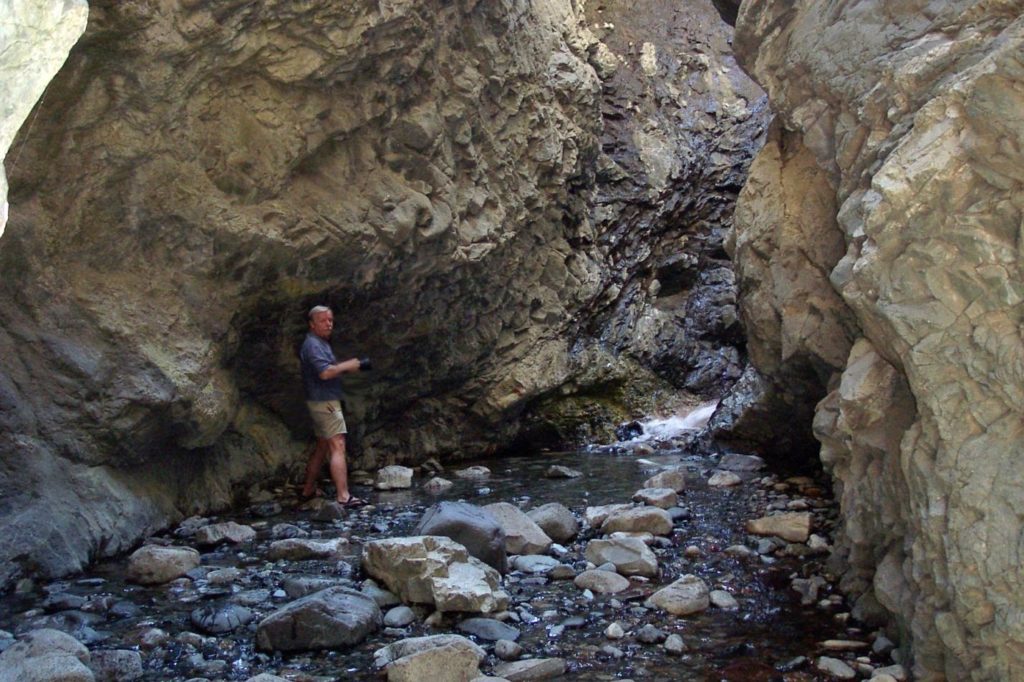 Great Sand Dunes National Monument ~ 4 minutes north of Campsite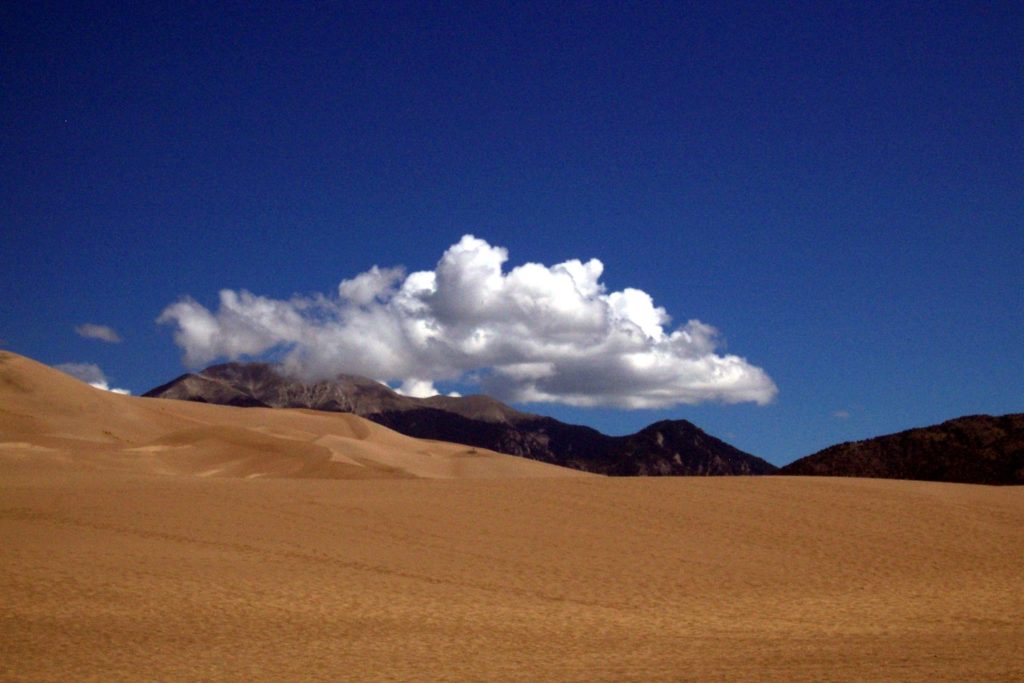 Driving through the isolated San Luis Valley after a rainstorm…a desolate & magical place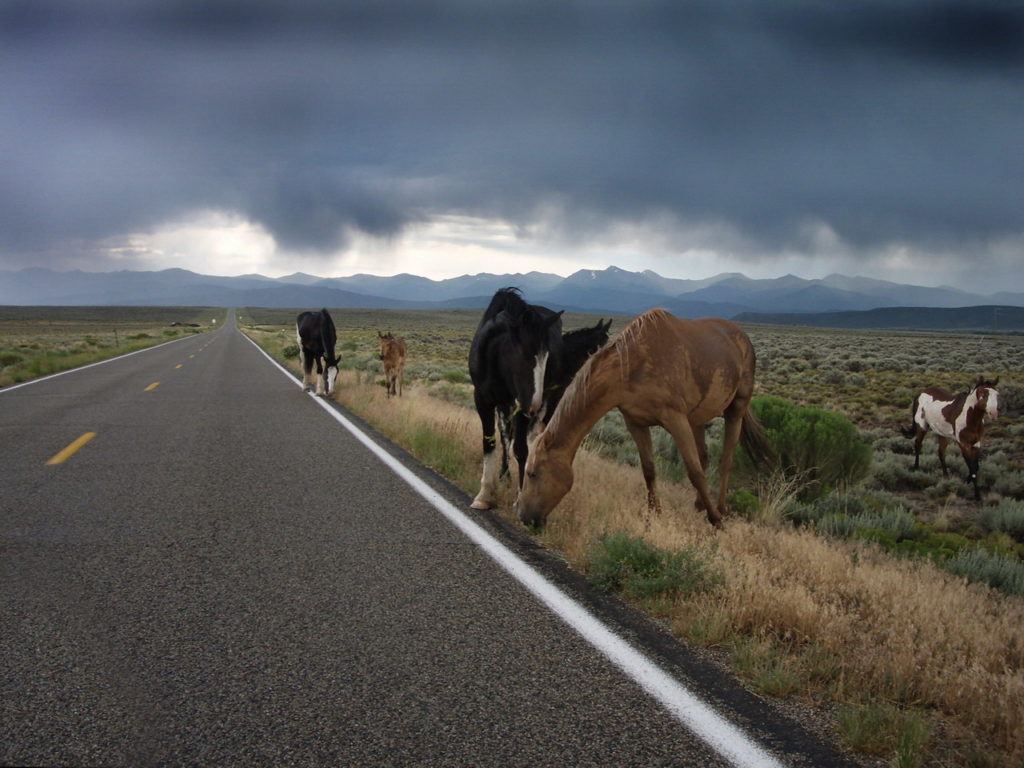 Sangre de Cristo Mtn. Range ~ many have reported craft flying directly into this mountain  ~ Campsite at base of mountain on left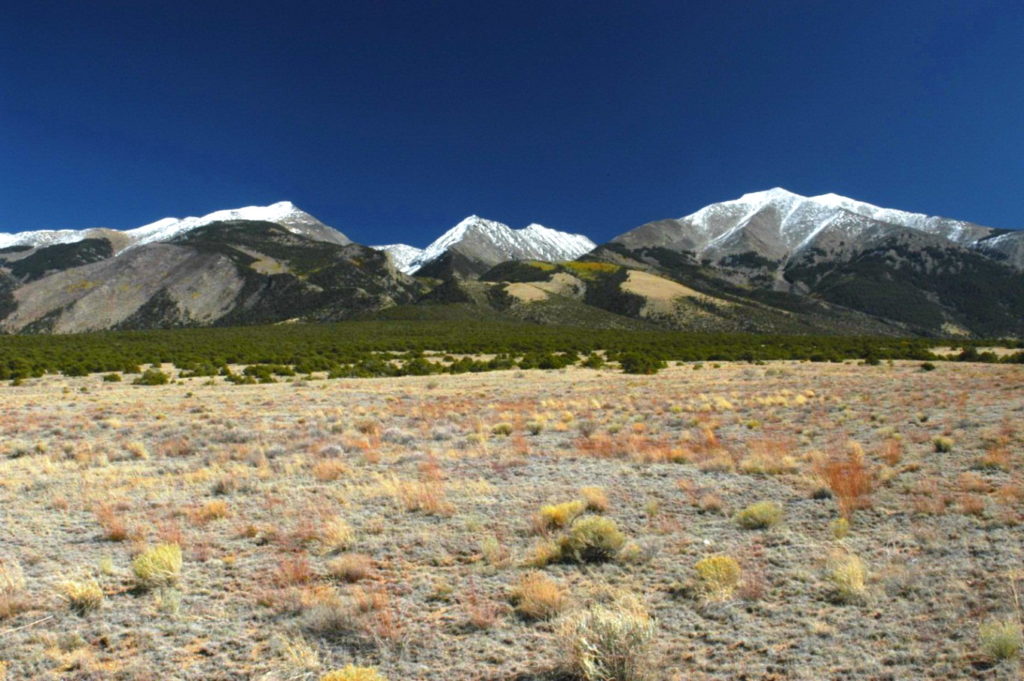 Collegiate Peaks south of Buena Vista on Hwy 285

Hayfield south of Buena Vista on Hwy 285

South Park on Hwy 285 between Fairplay & Buena Vista
Arkansas River south of Buena Vista on Hwy 285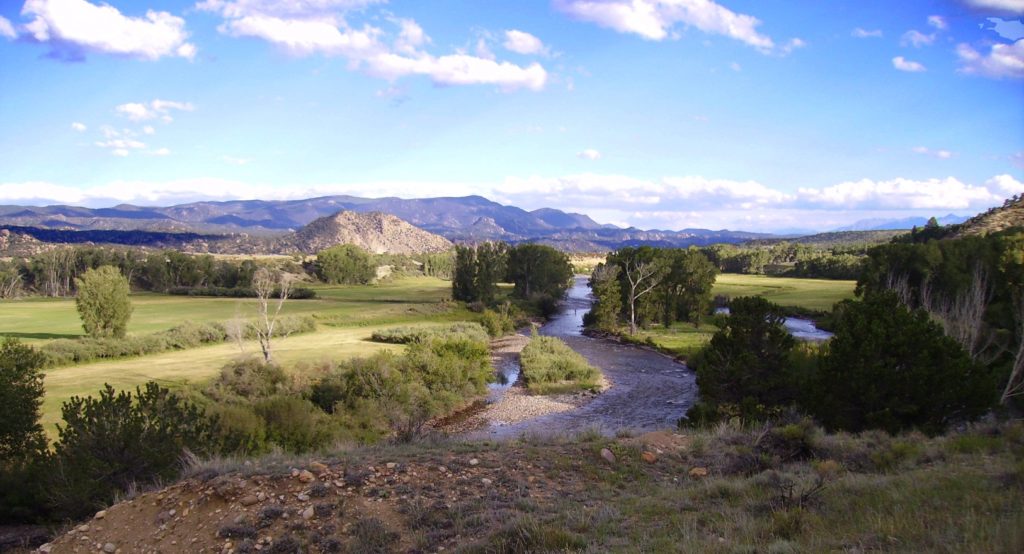 "Indian Paint Brush" field west of Fairplay on Hwy 285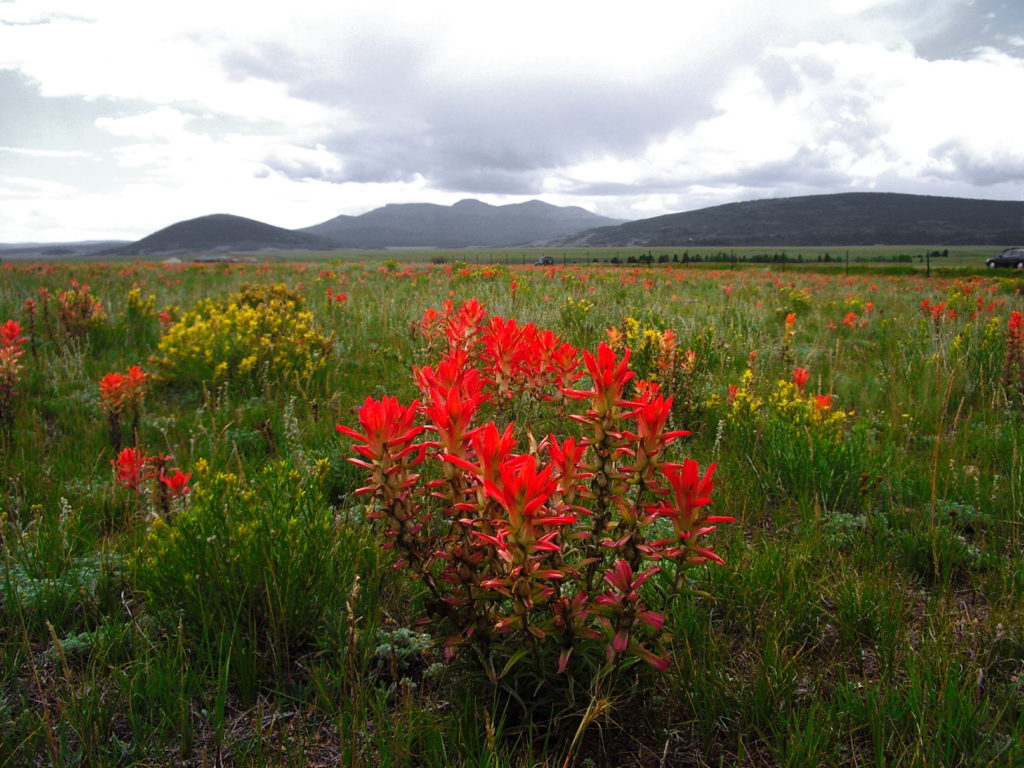 Sand Dunes with morning clouds rolling in over the Sangre de Cristo Mtn. Range

Sand Dunes in the late afternoon taken from Oasis Restaurant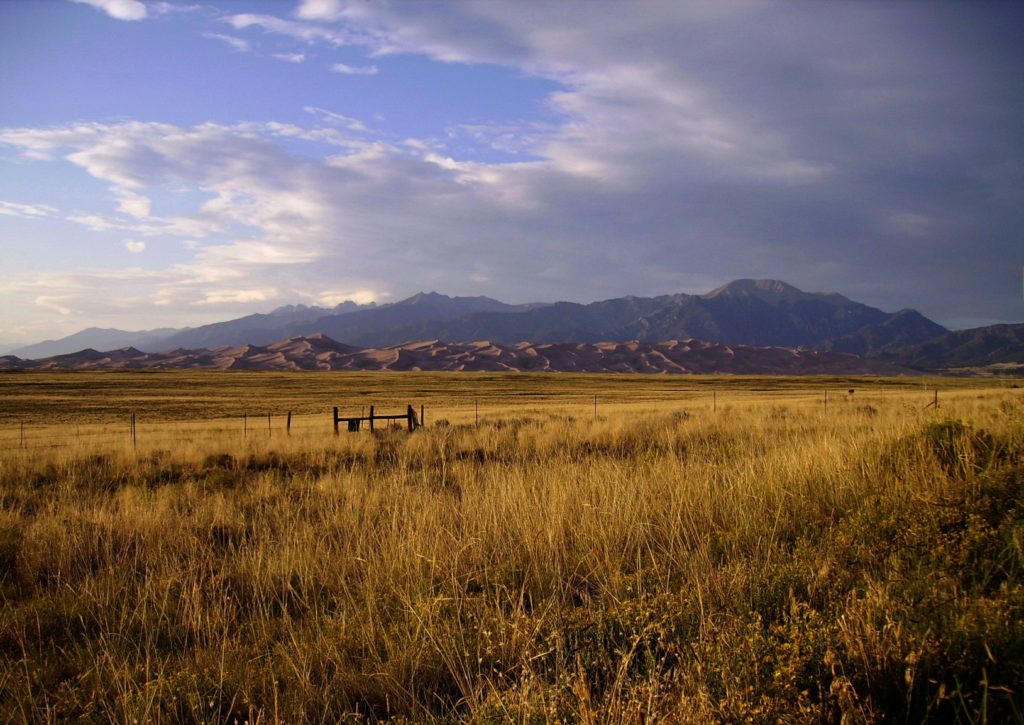 Last stretch of road to the Sand Dunes

View of the Colorado sky right after a brief rainstorm at the Oasis Campground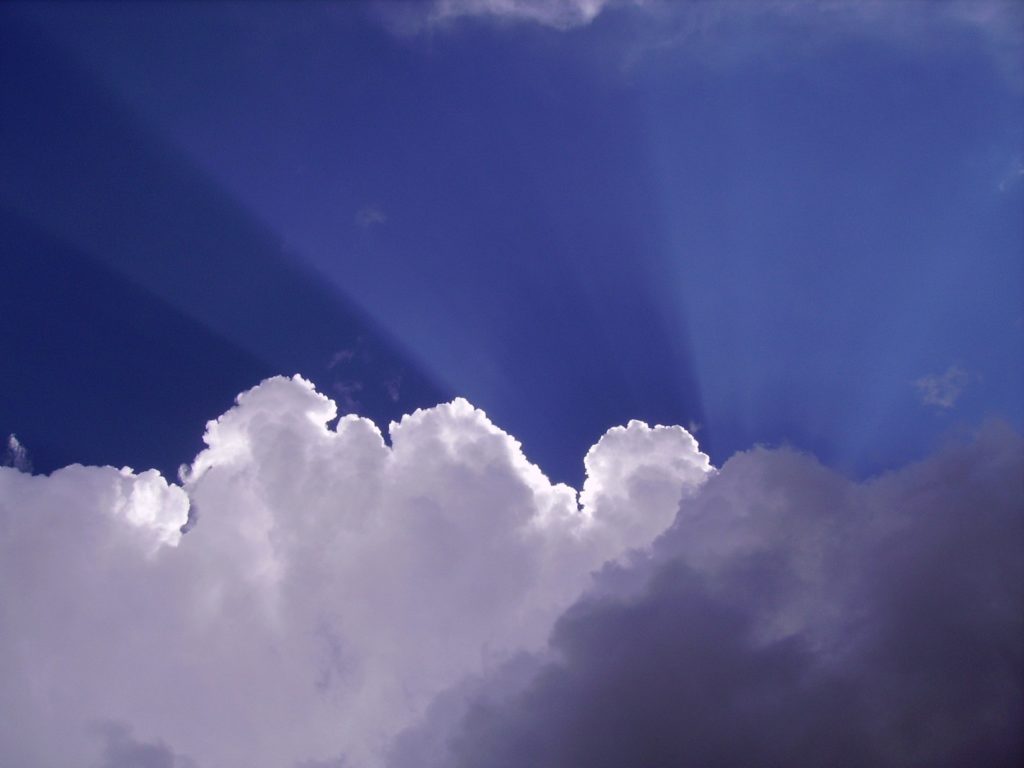 The road to Crestone…a very special little town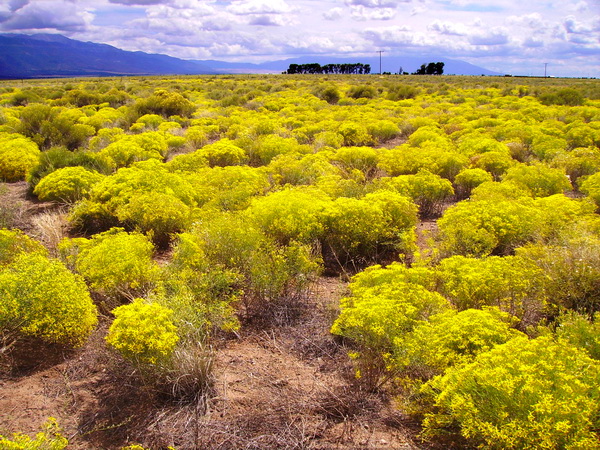 A heard of Nepalese Yak on the road to Crestone…nothing is normal in Crestone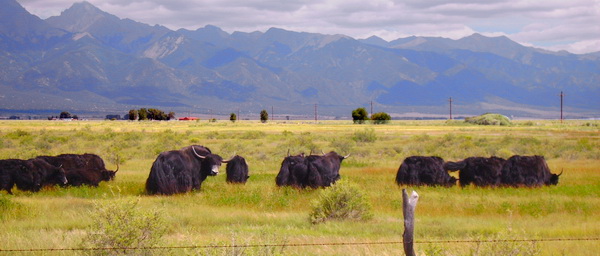 Crystal labyrinth at Crestone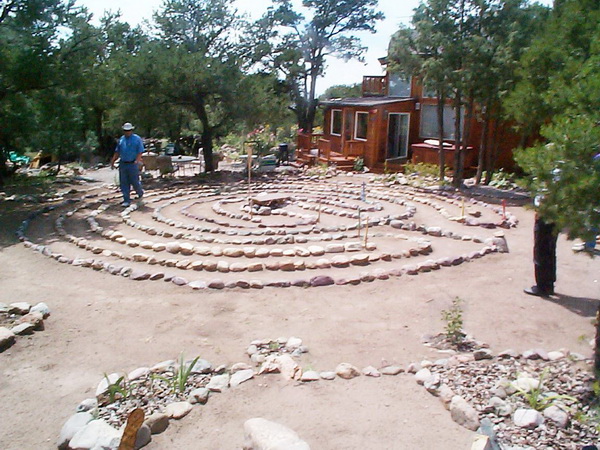 Fall trees on the Zapata Ranch just south of the Sand Dunes…I call them the Three Sisters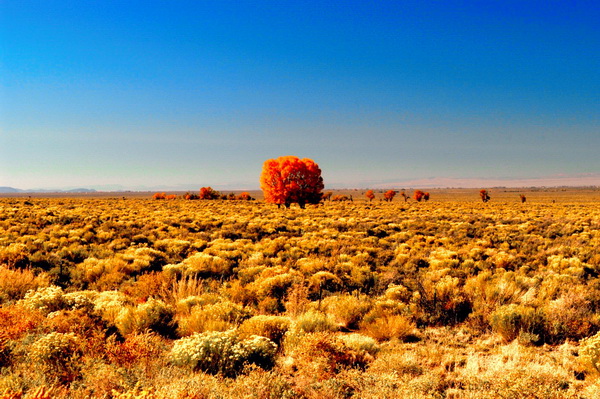 Hwy 17 between Salida & the Sand Dunes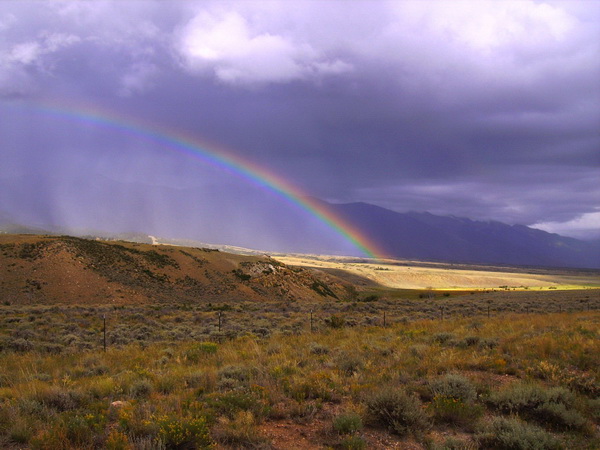 A tucked away little canyon off one of the side roads south of Buena Vista