"Resetting Human Frequencies"
 New science from off-planet sources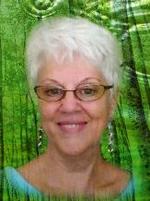 Brenda Williams
Brenda Williams, along with so many others, have been experiencing amazing communication from off-planet life forms in recent years.  She has been contacted by these beings and shown the science of a three component sub acoustic sine wave frequency technology with specific timing intervals and looping sequences that reconnects human organs with the resonant frequency of the earth which is its natural state.  In this resonant state our inherent natural abilities begin to be restored.  This information at face value would appear difficult to accept if not for the vetting by numerous qualified scientists, classified government documents confirming the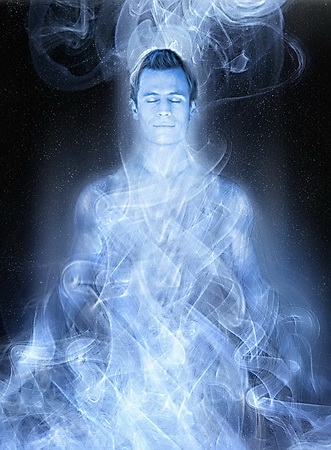 source and potential of this technology and the details of her amazing journey interacting with these highly advanced beings.  Brenda lives in Tennessee and has graciously agreed to present this information at our Forum during her previously scheduled trip to Colorado.
She will cover these three independent repetitive frequency waves (she refers to as the Tirad Waves) that fall below the human hearing range but are optimally received by two of the human body's major organs, our skin and heart.  They have further shown her how to embed this sub-acoustic vibrational technology into music which is currently being produced in CDs.
She has been asked by the Star Knowledge Conference organizers (Native American Wisdom Keepers) to be a presenter at the upcoming event in Nashville, TN on September 18-24, 2014.  Brenda was recently featured on GAIAM TV link and has presented at many other mainstream venues identified several paragraphs below.
All scientific understanding is going through a dynamic metamorphosis. With quantum physicists leading the way they have opened doors to a deeper awareness of an underlying universal foundation of all that exists.  Viewing the universe as pure energy through vibration, frequency, electromagnetic fields, geometric patterns and light these relationships reveal a world and potential beyond anything we've known and only a few could imagine.
It appears a grand galactic cycle is triggering the emergence of this long hidden reality.  As humans have moved through the Stone Age, Bronze Age, Iron Age, Industrial Age and Technology Age we are now just entering into an introduction to "knowingness".  Recognizing common themes within all the rapidly evolving technologies combined with the massive numbers of individuals spontaneously perceiving these new insights it becomes apparent a much grander underlying event is actually taking place.
Imagine a frequency, emanating from the silent place in our hearts, reminding us of our capabilities and overriding the programs that keep us asleep and unaware of our true and fully functioning state.  Brenda will recount her journey to discover what she refers to as the Triad Field Wave and how she is exposing it to the world.
As the world is fast discovering more about our hidden human abilities and the science driving it the potential to understand and effectively use these insights can convert fears and concerns into excitement.  As our failing man-made systems continue to generate confusion and chaos in our world we tend to forget we're creators and this is the perfect timing to master our skills in creating our own more fulfilling reality from this point forward.
For those more technically oriented the following will be of interest regarding some of the specifics of this technology:
Benjamin Lonetree, an electrical engineer, was the first, which I knew of, who actually did analysis of the wave in 2003.  We later learned there were others who were aware of its existence.  As an update, Benjamin Lonetree offers the following: "Referring to 7.83 Hz. as the earth's magnetic field frequency is not accurate. The earth's magnetic field is DC (Direct Current) in nature which occurs below AC (Alternating Current). So DC is not related to frequency. Frequency is when a wave travels above and below. It alternates at a specific frequency. Our planet's magnetic field functions in DC and it induces current into the planet which by its mass resonates at 10Hz.  AC, which is where the wave happens, can ride DC.  So alternating electromagnetic waves like the wave can ride piggyback on the planet's DC magnetic field. Or the wave can also ride what is called a carrier wave which Schumann is at 7.83Hz.  As above so below resonating at 7.83 cycles per second."  As an added bonus, the wave also acts as a carrier wave.
Ben introduced me into the ELFRAD group (monitoring earth quakes to predict early warning) in 2004.  He has "noticed" an unusual sequencing on his equipment and in 2000 had provided some of his data to Kent Steadman – Time Gate ELF Anomalies.  Charlie describes it as occurring globally.
In 2005, I came to Ft. Collins and was introduced to Slim Spurling.  We worked together until his untimely death in 2007.  He introduced me into his network. He "The keyword here is Bioacoustics – just what we have been doing for years – and now with Brenda's enhanced version we should see a tremendous rise in workability."  We continued to do research with the "wave" and Slim's "tools".
Michael Heleus – Astrophysicist in Slim's network.  Compared the wave spectra analysis to the "orbit of the sun around the canter of mass of the solar system."
She has documents from reports that Clifford Carnicom sent out as he was "detecting" an unusual sequencing and was unable to determine its origin.  This was from 2002 – 2005.  Numerous other well qualified individuals have also worked on, reviewed and contributed to the refinement of this exciting discovery.

For those interested in the arenas this new technological understanding is being introduced into the mainstream the following is an example of some of those organizations Brenda has been presenting to:
•             Duke University School of Medicine – Mind/Body Study Group and physician forum
•             Brenner Pediatric Oncology (staff)
•             Brenner Pediatric Oncology Patient Retreat
•             Wake Forest-Bowman Gray School of Medicine, Integrative Medicine Task Force
•             Wake Forest-Bowman Gray School of Medicine, Intern orientation
•             Davidson County Community College, School of Nursing
•             Hugh Chatham Memorial Hospital
•             Lexington Memorial Hospital, Nurse Education
•             Lexington Memorial Hospital, Supervisor's Retreat
•             Caswell County Wellness Health Fair
•             Community General Hospital Spring Conference
•             Lexington Memorial Hospital Wellness Program
•             Forsyth County Medical Group Managers
•             NC Hospital Advocacy Group State Conference
•             NC Hospital Financial Group Manager's State Conference
•             NC Medical Group Manager's State Conference (Spring)
•             NC Medical Group Manager's State Conference (fall)
•             NC School Social Worker's State Conference
•             NC School Nurses Conference
•             VA Medical Center, PTSD
•             Forsyth County School System, Pilot Project
•             Salisbury Rotary Club
•             Lexington Rotary Club
•             Cancer Services of Davidson County
•             *All sites above are in North Carolina
•             National Organization for Associate Degree Nursing, Biloxi, Miss.
•             Joyful Child Group Training, Sedona, Az.
•             Highland Realm Holistic Health and Wellness Center, Hampshire, Tn.
•             Antara Center, Nashville, Tn.
•             Old Hickory Unity Church, Nashville, Tn.
•             Central Peninsula Hospital, Soldotna, Alaska
•             Group Call Series, Sentience Foundation, Los Angeles, CA.
•             Market Street Methodist Church Women's Retreat
•             Davidson County Minister's Retreat
•             Karlene's Day Spa, Soldotna, Alaska
•             Divine Massage & Sauna, Brazoria, TX.
Join us in an introduction to an advanced view of the new world as its being implemented.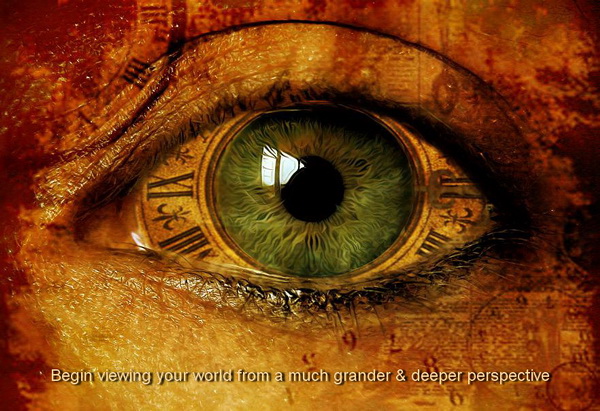 Rick Nelson
303 919-6532- cell

Paranormal Research Forum
"The World's Largest Monthly Gathering on Any Paranormal Matters"