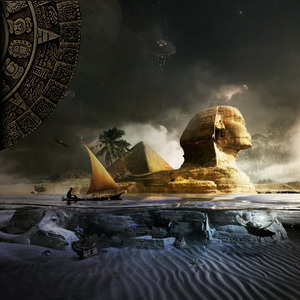 All indigenous cultures had shaman and spiritual leaders that had abilities to transform themselves into altered states understanding and seeing beyond the the existing space and time they were in.  High leaders in many major world cultures had relied, and still rely, on the insights of individuals with the ability to understand future events through less than conventional means.  A little published fact is that all of the indigenous peoples from every part of the world with highly diverse cultures appear to have the same common denominators prophesying a major event centering around the galactic positioning of December 21, 2010.  How could it be that thousands of years ago peoples located at opposite sides of the globe speaking entirely different languages identify and predict the same major event?  It seems too unlikely and bizarre to dismiss.
For thousands of years the Maya have had access to in-depth scientific celestial understanding. This knowledge, and how they were exposed to it, has continued to baffle present day scientists, astronomers and historians. With all the technological advances that have been developed to date we are constantly discovering the Maya were correct and their knowledge of the universe and time is far more comprehensive than we can grasp. It is for this reason their prophecies can not be ignored.  They obviously had greater access to information regarding celestial events than our top experts today.
Again, it is important to ask ourselves how is it possible that dozens of ancient cultures have identified this same massive event hundreds and thousands of years ago. Any answer has to re-write our concept of history in profound ways.
Another little known fact is that indigenous cultures on different continents around the world have also identified this 2012 period for a significant shift in human understanding and planetary altering events.
Our western culture, educational institutions, and media tend to oversimplify complex matters and convert them to soundbites that fit into present day beliefs as defined by institutional elitists attempting to convince others they have the best answers. They only have opinions based on the information they have been exposed to…nothing more.  What little contribution most media offers is typically delivered with shock value intended to entertain and evoke strong emotions. Unfortunately this detracts from any true value that can be derived from the raw data we have access to. Prophecies, as we're taught.
More videos and details directly from the tribal elders will be posted on this site as soon as time permits.  Direct information from actual indigenous sources is far more important and substantially inconsistent with mainstream renditions and spin.  Its time to insist on comprehensive and complete truths that are no longer delivered through commercial media.
______________)  (______________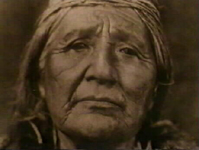 HOPI PROPHECY 
You have been telling the people that this is the Eleventh Hour.
Now you must go back and tell the people that this IS the Hour.
And there are things to be considered: Where are you living?
What are you doing? What are your relationships? Are you in right relation?
Where is your water?
Know your garden.
It is time to speak your Truth.
Create your community.
Be good to each other.
And do not look outside yourself for the leader.
Then he clasped his hands together, smiled, and said,
"This could be a good time!"
There is a river flowing now very fast.
It is so great and swift that there are those who will be afraid.
They will try to hold on to the shore.
They will feel they are being torn apart and will suffer greatly.
Know the river has its destination.
The elders say we must let go of the shore, push off into the middle of the river,
keep our eyes open and our heads above the water.
And I say, see who is in there with you and celebrate.
At this time in history we are to take nothing personally, least of all, ourselves.
For the moment we do, our spiritual growth and journey comes to a halt.
The time of the lone wolf is over.
Gather yourselves!!
Banish the word struggle from your attitude and your vocabulary.
All that we do now must be done in a sacred manner and in celebration.
………. We are the ones we have been waiting for…………….
Hopi Blue Star Prophecy or Blue Kachina Prophecy
An ancient Hopi Indian prophecy states, "When the Blue Star Kachina makes its appearance in the heavens, the Fifth World will emerge". This will be the Day of Purification. The Hopi name for the star Sirius is Blue Star Kachina. It will come when the Saquasohuh (Blue Star) Kachina dances in the plaza and removes its mask.
[Blue – Kachina – Go to 33:53 on video]
______________)  (______________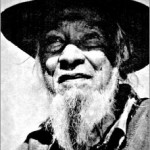 Guboo Ted Thomas, Australian Chief Elder of the Yuin Aboriginal Tribe
1909-2002
"Guboo Ted Thomas, Australian Aboriginal Tribal Elder I was in dreamtime. I seen this great wave going. I tell people about this wave. It wasn't a tidal wave. This was a spiritual wave. So, to me, I believe that the Dreamtime is going to be that.
I believe the revival is going to start in Australia when we're Dreaming. It's the humming-bee that I'm talking about. And love. We've got to learn to love one another.
You see, that's really what's going to happen to the earth. We're going to have tidal waves. We're going to have earthquakes.
That's coming because we don't consider this land as our Mother. We've taken away the balance, and we're not putting it back." 
______________)   (______________
Greg Braden thought-provoking 22 min. audio overview of this epic time of change
identified by indigenous cultures worldwide and being acknowledged by scientists.
 http://www.youtube.com/watch?v=GicOsOY6oO8&feature=colike